---
Overview
Faith Eclipse series use the same Solid Spruce and Solid Mahogany as the natural series, but are finished in gloss black. This black lacquered finish helps produce a rich yet more linear tone ideal for reliable stage work. Faith Eclipse guitars are bound with Solid Flamed Maple and feature Macassan Ebony fingerboards, headplates, heelplates, bridges and bridge pins. This Faith Guitar is fitted with the refined, low-profile Fishman INK3 preamp system with the Sonicore piezo pickup located under the saddle. The preamp features a chromatic tuner, 3 band EQ and volume control. The output jack is located at the base of the guitar as part of the ingenious, easy-access battery compartment. All Eclipse series Faith Guitars are complete with a Faith Hardcase. Visit www.faithguitars.com for more info
In mid-2017, Faith Guitars began shipping with Fishman electronics. Find out more HERE. https://www.faithguitars.com/electronics
Electronics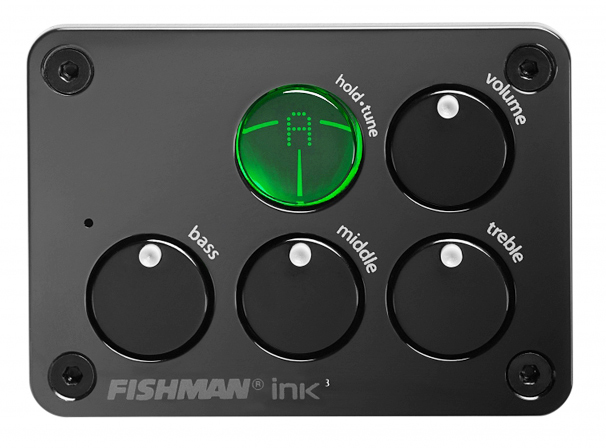 Fishman Pre-Amp / Pickup
This Faith Guitar is fitted with the refined, low-profile Fishman INK3 preamp system with the Sonicore piezo pickup located under the saddle. The preamp features a chromatic tuner, 3 band EQ and volume control. The output jack is located at the base of the guitar as part of the ingenious, easy-access battery compartment.
---
Just One Tree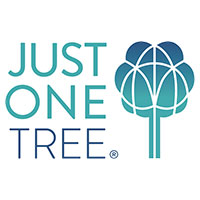 Planting trees for every Faith Guitar sold
Faith Guitars are delighted to partner with JUST ONE Tree, pledging to plant trees every time a new Faith guitar is sold, anywhere around the world.
JUST ONE Tree is a not-for-profit organisation based in the UK who plant trees in areas severely affected by deforestation to maximise the effect on reducing global warming. In the process they help to provide agricultural education and sustainable incomes to local communities.
---
Specification
| | |
| --- | --- |
| Commodity Code | 9202903000 |
| Manufacturer | Faith Guitars |
| Country of Origin | Indonesia |
| Barcode | 5036678006919 |
| Master Carton | 2 |
| Back / Side Wood | Solid Mahogany |
| Finish Type | Gloss |
| Guitar Style | Acoustic-Electro |
| Right / Left Handed | Righthanded |
| Top Wood | Solid Engelmann Spruce |
---
Weights & Dimensions
Height

(CM)

113
Width

(CM)

56
Depth

(CM)

18.5
Weight

(Kg)

7.5
---
User Reviews
---
(4.50 / 5)
Average User Rating for Faith Venus12 Eclipse (FECV12)
Of users would recommend Faith Guitars instrument to their friends or family.
---
Quality build, excellent electrics, smooth action and the perfect jangly tones make this guitar sound like a 12-string should. You can keep your Ovations. This Faith Eclipse is THE 12-string for me!
Bill, United Kingdom
I was looking for a 12-string and Millers Music recommended Faith. I tried a few other brands as well but settled with Faith eventually narrowing it down to the Venus Eclipse having also tried several of your other 12-string models. I love the way it looks, I love the feel of the guitar and I love the sound. The sustain seems to go on for ever. It is so easy to play, much easier than my existing 6-string of another brand. Somehow the combination of action, neck width and neck thickness are just perfect for me.
David, United Kingdom
This is my 4th Faith guitar. I own other guitar brands but as you can tell I am a big fan of your products! They are simply a joy to play.
George, United Kingdom
Early days as only picked up today. That said, great tone and playability.l Love the new Fishman tuner incorporated. Superb finish. No doubt we will be getting hours of enjoyment from the FECV12.
Kenneth, United Kingdom
As an owner of both Martin and Taylor acoustic guitars I think Faith guitars are extremely well built and represent superb value for money
Stephen, United Kingdom
Just got it home. Tuning was a doddle. Sounds are rich with great tonal quality. Hope to learn to play now :)<br />rn
Ian, United Kingdom
Perfect guitar;<br /> most beautiful 12 string!
Frank, Belgium
Too early, but initial impression is that is a nice looking, seemingly well built, sounds good and has a nice feel to play.
James, United States
This has to be one of the easiest 12 string guitars in the world to play absolutely wonderful and would love to see a Blood Moon version and would have to have one if they existed ...
Paul Alan, United Kingdom
It's so beautifully made sounds beautiful, looks beautiful, so I guess it's beautiful, this is a dream guitar for me at 65yrs old, thank you.
Alun, United Kingdom
The 10 most recent user reviews are listed. For more information please visit:
Faith Guitars
---
Get social with Faith Guitars